Hello Practical Scrappers! Practical Scrapper
Julie
here, and since there's only just over a month left before Christmas, like some of my fellow design team members, I've decided to show you a Christmas layout.
As you will see, I haven't used any Christmas papers to build my layout. I love making themed pages without actually using any themed paper.
For this one, I've used the So Happy Together collection from Echo Park. So, how do you like it? I think it works out pretty well.
I challenge you to attempt
at least one
Christmas layout this year without using any holiday themed paper.
I've used the following sketch to do my layout. It's a sketch I've got from Cathjr in a sketch exchange on
Scrap Zone.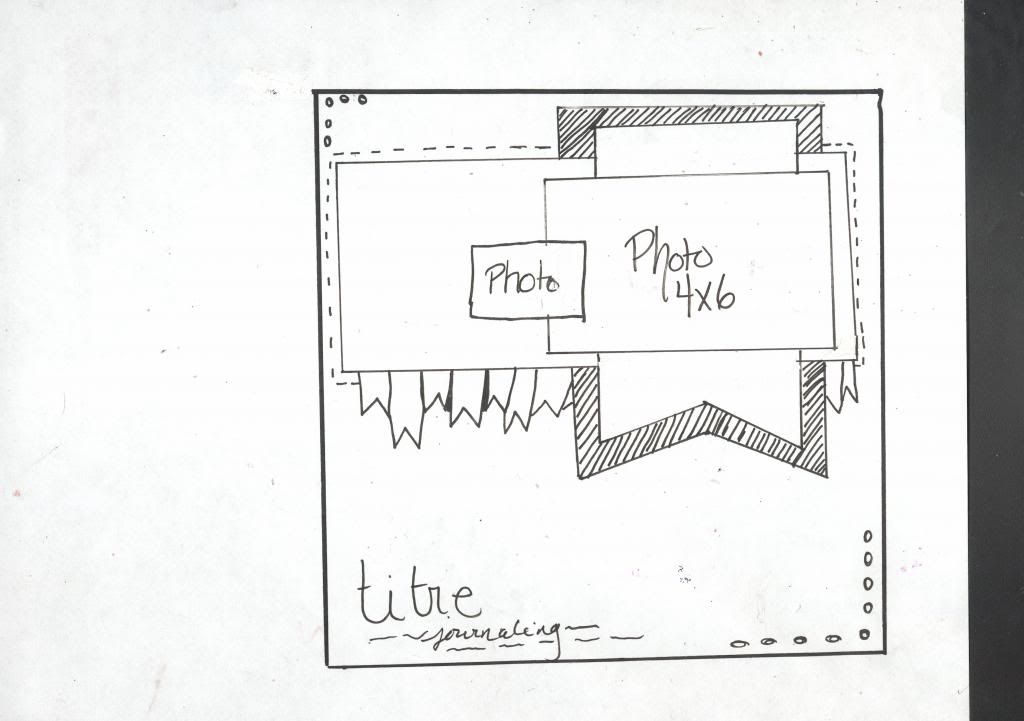 **Designer projects are not always linked in our posts, but you can always find their blogs in our sidebar or in the staff tab**